.
Master of Education, Grand Canyon University MBA: Business Administration, Trident University BA, Liberial Arts, California Lutheran University
.
BS Social Studies, Pacific Union College BS Elementary Education, Pacific Union College MA Education, Pacific Union College Reading Recovery Certificate, Chico State University

DOROTHY PHELPS
Fourth Grade

.
BS Pacific Union College Learning Handicapped Credential, University of the Pacific
.
BA Liberal Studies, CSU Sacramento California Multiple Subject Credential, National University Seventh-day Adventist Credential, La Sierra University
.
BA, Liberal Arts, La Sierra Post Graduate Studies - Curriculum & Instruction, Brain Science & Learning, La Sierra University
.
BA Music K-8 Elementary Education Credentials K-12 Music Certification
DWIGHT HARR
Facilities Manager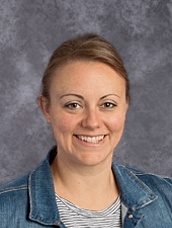 ALLISON WINSLOW
Instructional Aide

SARAH HENLEY
Instructional Aide

.
BS in Education, Adventist University of the Philippines
JEANINE HANSON
Piano Private Lessons
209.479.2366
.
A lifetime of teaching kids to love music and piano!